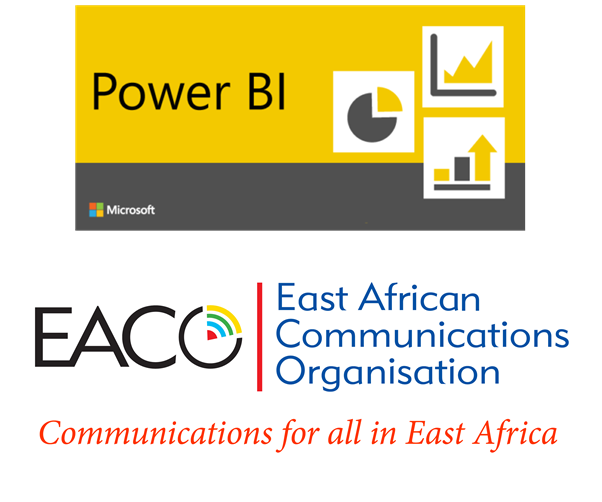 Power BI is a suite of business analytics tools that deliver insights throughout your organization. Below you'll find demo reports made for EACO.
Each EACO member country has different organisation in their data collection and exploitation sources. Indicators come from two main sources: (1) operator´s data (supply side) and (2) survey based data (demand side), usually run by the National Statistical Institute (NSO) in each country. Each source of data has different periodicities, responsibilities and problems in their collection. Supply side data is being collected by each regulatory authority on a periodic basis, mostly quarterly. Some indicators by their own nature are difficult to obtain or does not make sense to collect on a high frequency basis, as revenues, investment, spectrum allocation, coverage of networks, and are very often collected only on annual basis.
TEST AN INTERACTIVE DASHBOARD
Dashboards are a great way to monitor your business, to look for answers, and to see all of your most-important metrics at a glance.
The visualizations on a dashboard may come from one underlying dataset or many, and from one underlying report or many – providing a consolidated view.
Usage Tip: Left/right arrows are used to navigate between dashboards – click the arrow in the bottom right corner for fullscreen view.
Learn more about Power BI:
Call us at +46 (0)764-668 600